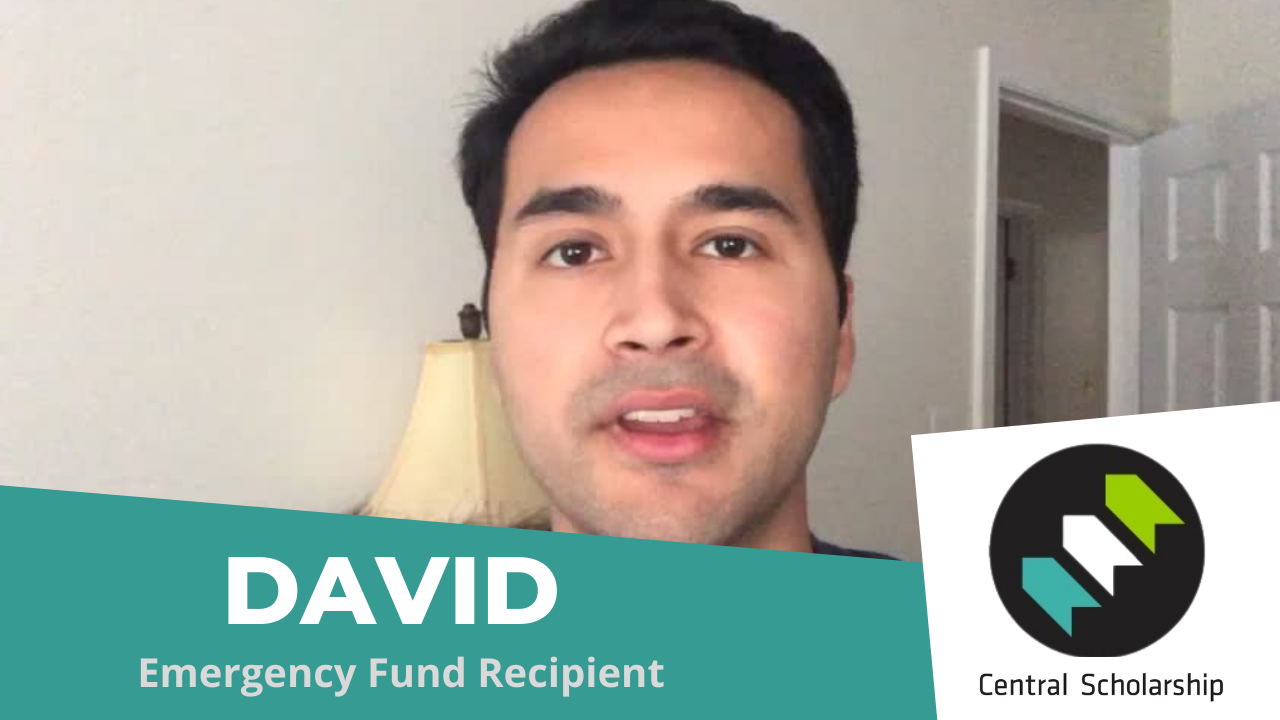 A medical bill emergency almost stopped David from graduating. As a senior at the University of Maryland, he was excelling academically and socially. He was on the Dean's list, leader of two campus organizations, a US Army Research Lab intern, and about to receive his Electrical Engineering degree. But he could not afford the surgery; Central Scholarship's Student Emergency Fund was able to help cover his medical bill.
With all David's academic accomplishments, he was still struggling personally. One of David's parents was undergoing medical treatment which made the family's finances tight.
Then David faced a painful medical issue. He decided to postpone the needed surgery due to finances. Then the pandemic hit, David lost his on-campus job, and his summer internship was cancelled.
Paying for surgery now seemed impossible. David worried about finding a new job, his health, and maintaining his grades. Fear that surgery could stop him from attending classes and extracurricular activities weighed heavy on him.
David was also concerned about his commitment as President of Theta Tau and the Vice President of Corporate Affairs for the Society of Hispanic Professional Engineers.
With the help of the Central Scholarship Student Emergency Fund, David was able to schedule his surgery over the summer, heal and recover, and stay on track for graduation.
Unfortunately, David's story is not uncommon. Thousands of students struggle with financial emergencies every semester. These unexpected financial burdens sometimes force students to leave school.
In many cases, they are unable to complete their degree, take off a semester, or drop out of college. Students sometimes have to decided between paying for a medical expense, paying for food, paying for transportation, or paying for tuition.
You can help students like David get through unexpected medical, transportation, food, or technology emergencies. Make your gift to the Central Scholarship Student Emergency Fund Today!