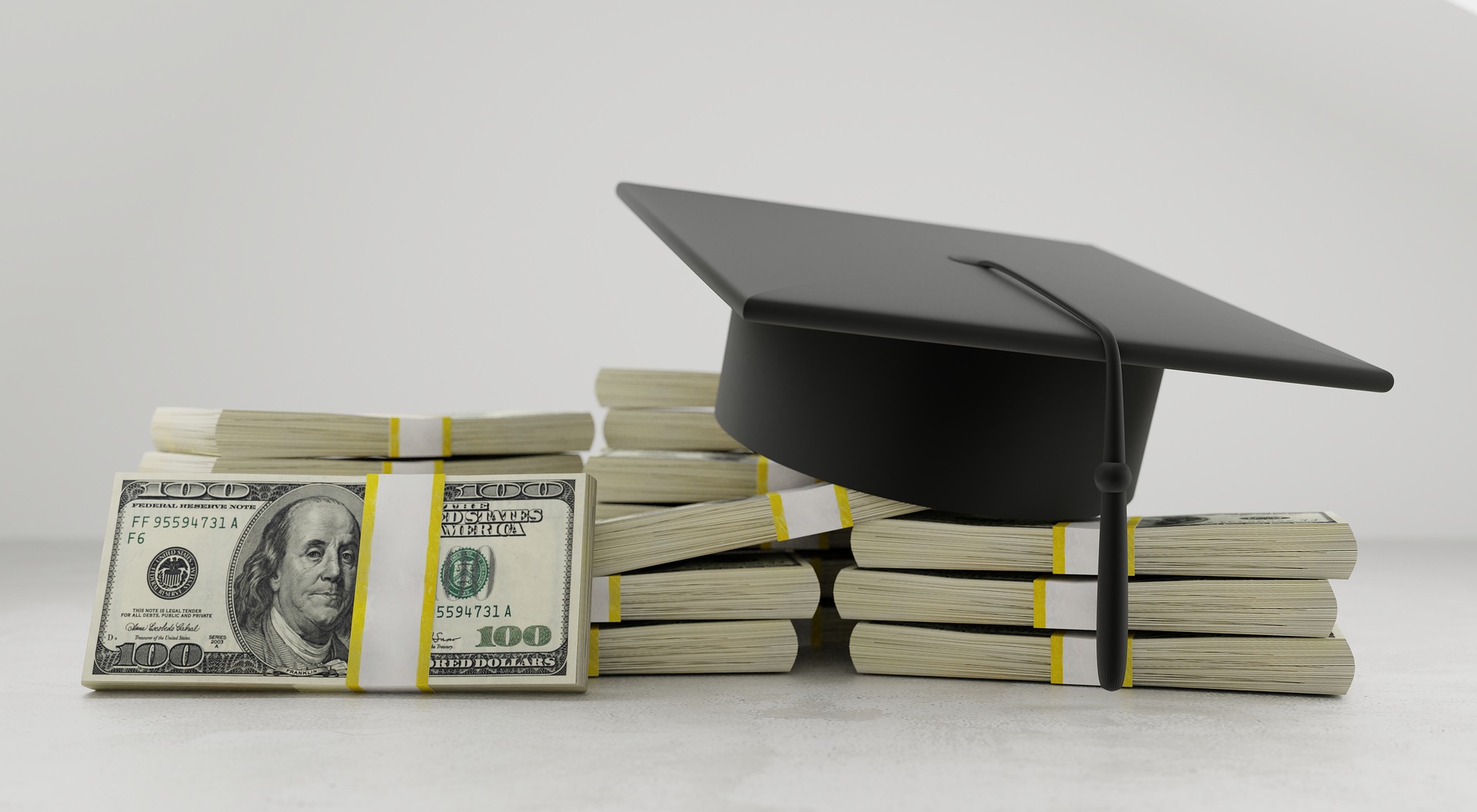 High college costs and rising student debt can make it difficult to make the case for higher education today. Media stories no longer portray college as the great equalizer, but as a system exacerbating economic inequality through the burden of student debt. When student loan debt inhibits college-goers from attaining life milestones—buying a home, starting a family, launching a business, or saving for the future—a college education can be perceived as an anchor rather than a propeller.
There is an element of truth behind the myths: Current data suggests that student debt is indeed stifling home ownership, consumerism, and entrepreneurism. Yet there's also data that suggests that investment in a college education (if the student completes the degree) is still the best way for an individual to establish economic stability—and for our nation to compete in a global economy. Unfortunately, as you can see from the data on the charts, student loan debt and the percentage of income devoted to paying for college impacts low-income students to a much greater degree than the rest of the population. Put simply, low and middle-income students take the highest risks when enrolling in higher education, particularly in 4-year public and private colleges/universities.
To minimize the risk and maximize the return on investment from higher education, the power of scholarships can help students and families approach paying for college in a financially responsible way. We also need to embrace the idea that not everyone needs to go to college, while simultaneously strengthening all of the pathways that constitute education beyond high school—pathways that lead to economic stability that do not require a 4-year degree but still cost money – and scholarships for accredited career and vocational training programs are essential to this concept.
I have been working my entire career on these concepts—I want to enhance the development of human potential across all demographics by ensuring students maximize the returns on postsecondary education without going into serious debt. I wholeheartedly support Central Scholarship's efforts to minimize student debt and maximize returns on a college degree or training certificate by offering very generous scholarships to wonderful students who will use the springboard of postsecondary education to launch themselves into successful and prosperous careers.
Kevin Fudge
American Student Assistance, Director of Consumer Advocacy and Ombudsman
Central Scholarship Board member