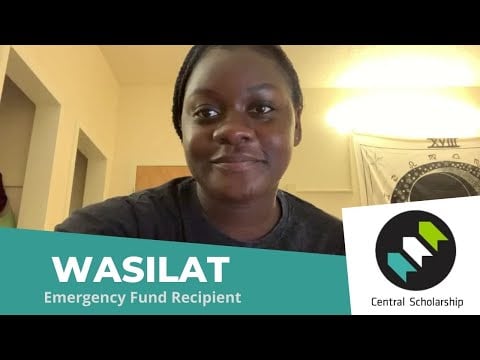 Dentist visits can be scary. Having all four wisdom teeth removed is scary and painful. Health insurance not covering the cost of the dental bill is devasting. Choosing to pay a dental bill or tuition; should never happen!
This was Wasilat's unfortunate reality. But her story started in Nigeria long before her dental surgery. Wasilat experienced unreliable, ill-equipped medical facilities first-hand. She saw how poorly funded government health facilities lead to the loss of lives.
From that time, she made a commitment to study Public Health. Wasilat's dream is to make reliable healthcare accessible to underserved communities. This lead her to a pre-med track at the University of Maryland.
Then she had a medical setback of her own. Four painful impacted wisdom teeth lead to surgery. After surgery, Wasilat was hit with a bill that her insurance did not cover. This bill was not in her "college student budget." Wasilat was on her own and needed to figure it out.
Not to mention, she already registered for two summer classes and a National Institutes of Health internship. This medical bill would make it impossible to complete her summer plans. The financial burden, worry, and stress would impact her grades and internship. Her only solution was to get another job. But there was not enough time for classes, a job, and an internship. Would Wasilat have to choose to pay her dental bill or tuition?
Determined to stay focused on her professional path, she turned to Central Scholarship. She remembered the Emergency Fund specifically for CS scholarship recipients. Wasilat applied and was granted funding. She was able to put the stress of this unplanned expense behind her quickly so she could focus on her studies.
Help students like Wasilat receive the financial support they need to successfully focus and focus on their studies by making your gift to the Central Scholarship Student Emergency Fund Today!