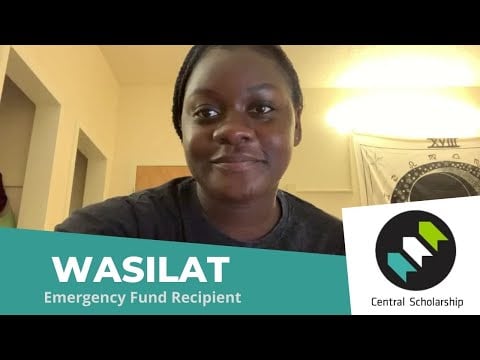 Deciding between paying a medical bill or focusing on your education is a choice no student should ever have to make. But for a promising student like Wasilat, it was a harsh reality she was forced to face.
From a young age, Wasilat witnessed the devastating effects unreliable, ill-equipped medical facilities had on her family living in Nigeria. This experience stirred a resolve in her to study Public Health and make a difference in the lives of underserved communities.
Unfortunately, while studying at the University of Maryland, Wasilat endured a medical setback of her own when she needed four painful wisdom teeth removed, and she was saddled with a bill her insurance wouldn't cover. This unexpected financial burden threatened to derail her education and her future as she faced a daunting choice - pay her dental bill or her tuition.
Having already registered for two summer classes and committing to an internship at the National Institutes of Health, Wasilat worried her grades and internship would suffer if she needed to take on an additional job to help pay for her dental surgery.
Luckily, Wasilat remembered the Central Scholarship Student Emergency Fund is available to help students with financial burdens like medical expenses so that they can focus on their studies, and she was able to put the stress of this unplanned expense behind her quickly.
This #GivingTuesday, you have an opportunity to help students like Wasilat overcome unexpected financial hurdles and continue their educational journey. Make your gift to the Central Scholarship Student Emergency Fund Today!