We Help Make

Education Accessible

Central Scholarship provides funding for education after high school to support undergraduate, graduate, professional, and career training studies, regardless of gender, religion, race, ethnicity or financial circumstances.

Our College Cash financial literacy workshops, scholarships, grants, and interest-free loans create opportunities for students and their families to obtain a pathway to economic mobility.
of recipients are first-generation college students
of our recipients attend Maryland colleges
in scholarships & interest-free loans annually
students supported annually
Emergency Funding
Since 2017, we have provided over $71,000 to help our students with food insecurity, housing, medical, transportation, and technology emergency needs.
---
"This allowed me to focus on school, being successful, dealing with the actual stress of the surgery, and ultimately graduating by the end of the year."
- David Boutin
Career Training
Since 2016, we have awarded over $1,012,772 to fund 460+ career training and vocational certificates in transportation, healthcare, construction, and information technology.
---
"The biggest impact I had since receiving my CDL is just being able to take care of my family. Now that I have my CDL, I am my own boss, I have my own business, I have my own truck, and I am also an instructor at the same school that I graduated from."
- Richard Whitfield
Pay Down Debt
Seven lucky college graduates have received a combined total of $210,000 to eliminate or paydown their federal student loans.

---
"In that single night, two years of debt was completely eradicated for me, which gave me freedom."

- Angela Anthony
Car Giveaway
In 2022, Central Scholarship partnered with Vehicles for Change to help make a meaningful difference for one of our lucky career training scholarship recipients who recently completed/graduated from their program.
---
"I just graduated and now I have a car without a car payment! This means more financial freedom for me and my son."
- Lapria Davis
Interest-free Loans
Since 2016, we have awarded $1,639,299 in interest free loans with the following savings impact for students:
• $446,216.72 – savings on interest from subsidized loans
• $743,124.13 – savings on interest from unsubsidized loans
---
"Many students end up with a lot of student loan debts, with very high interest, so I feel lucky to have gotten help from this great organization. This allowed me to pursue my degree without having the fear of overwhelming debt due to high interest."
- Aniurka Duverge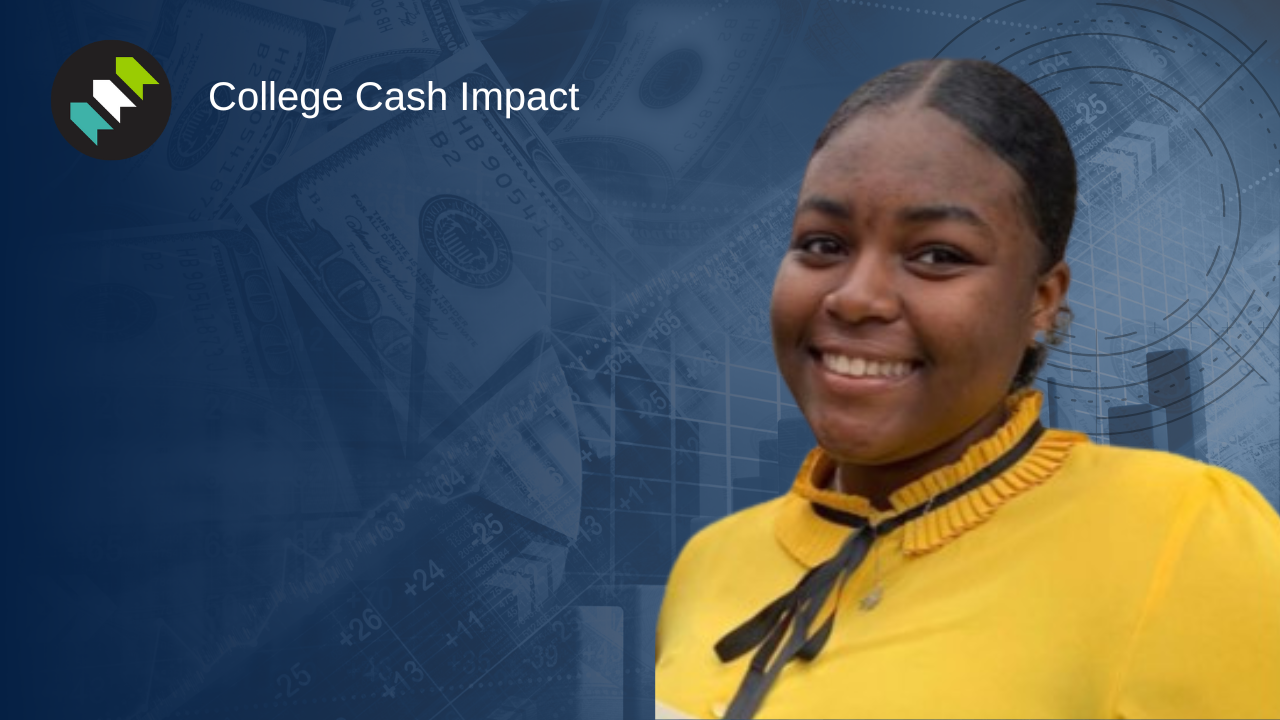 College Cash®
College affordability is a major concern for families, so we provide a series of free informational seminars focused on college affordability, federal and state student funding, private scholarships, and understanding student loans.
---
"I learned so much about financial literacy connected to going to college. Now I know what to look out for regarding student loans and scholarship displacement."
- Rykell Robinson