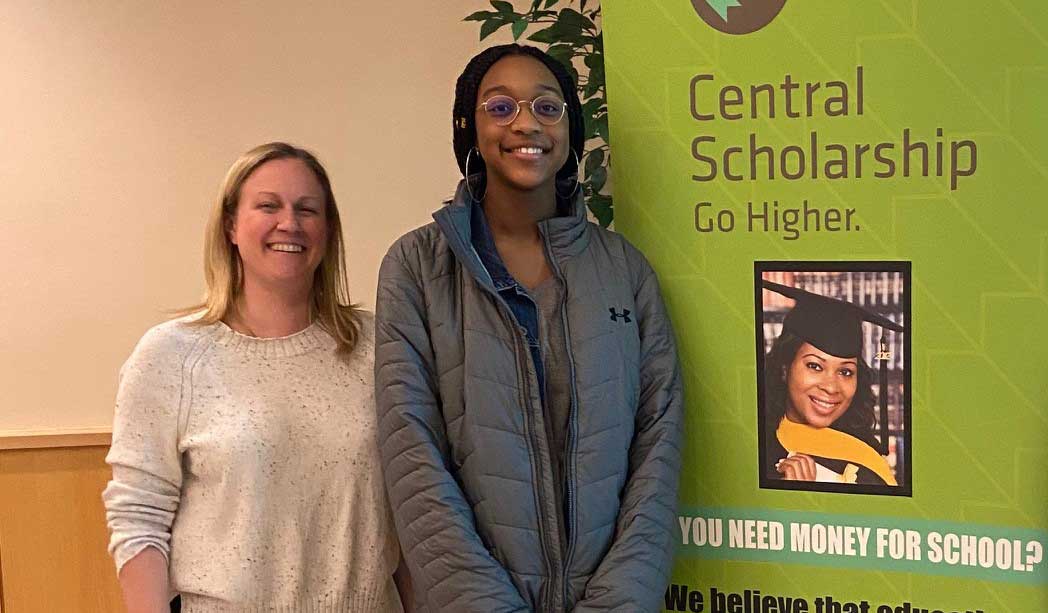 Central Scholarship met Sydney at a February College Cash event held on the University of Baltimore campus. This program was developed to provide free informational seminars that cover strategies for financing a college education. Students and their families can learn about maximizing federal financial aid, standing out from the crowd through a scholarship essay, reading financial aid award letters, and understanding student loans.
At this College Cash event, we offered one lucky student in attendance a $1,000 scholarship for their Fall 2020 semester. Sydney was our lucky winner! She is immensely grateful for receiving this award and is thankful she can further her education.
Sydney has lived in the neighborhood of Hamilton in Baltimore City all her life. She had a wonderful childhood with parents who worked hard to give her everything she needed to be successful. Growing up she was always passionate about art with interests in sculpting, dancing, and drawing.
Until recently, Sydney could never give a sensible answer to the question, "what do you want to be when you grow up?" As an artistic person, her responses were "robot princess fairy" or "queen of Atlantis". However, she can now confidently say she aspires to be an artist. Her dream is to either be an art therapist or an illustrator.
As a current senior in high school, she has still not made up her mind about where to go to college. She is choosing between two amazing options, Virginia Commonwealth University and Notre Dame of Maryland University: however, she's leaning towards VC!
Congratulations, Sydney, on winning a $1,000 scholarship! Good luck in choosing a college.