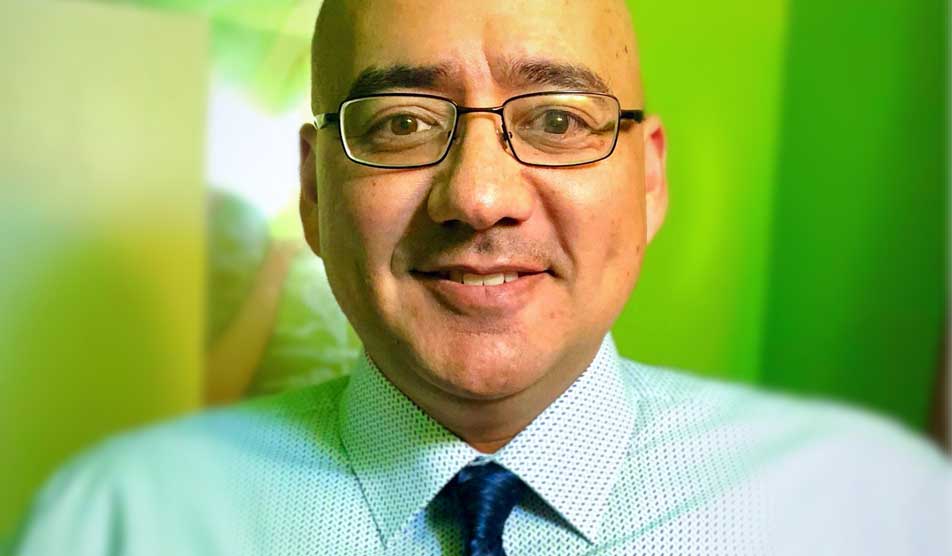 Erick grew up near Los Angeles, California and enjoyed the casual beach atmosphere and mild weather. He wanted to be many things when he grew up like becoming a broadcast journalist, political campaign manager, and even a high school social studies teacher.
It wasn't until applying to colleges that he took a completely different path. Erick ended up signing a 5-year contract to serve in the United States Army, which guaranteed linguistics and military intelligence training. The 5-year contract turned into a 20-year career that had Erick traveling the world. He retired from the Army at Fort Meade in 2018.
He was made aware of Central Scholarship while he was a member of the School of Social Work's Latinx student group where a former scholarship recipient encouraged him to apply.
Erick is so thankful that we could help ease the burden that came with financing his higher education goals. His scholarship also helped increase his motivation to excel after he had the privilege of meeting some donors.
Erick is currently studying at the University of Maryland's School of Social Work and is maintaining a 4.1 GPA. Upon graduation, his focus will be on caring for clients within the veteran and the LGBTQ+ communities. He plans to explore serving in both an integrated care setting and private practice, so he can build diverse experience over the next 3 years of the clinical social work licensing process.
We are very proud to have Erick as one of our scholarship recipients. We wish him the best as he finishes school and moves into a promising career!