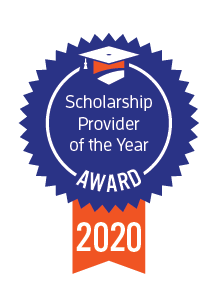 Central Scholarship is proud to announce we have been selected as the 2020 winner of the National Scholarship Providers Association (NSPA) Scholarship Provider of the Year Award in the large category!
The Scholarship Provider of the Year Award showcases scholarship providers that leverage their unique resources to strengthen college access and success, advance industry or professional performance, kick-start innovation, and improve conditions in their community and beyond.
NSPA is a nonprofit membership association with 500+ member organizations who together award more than $4 billion in scholarships annually. Thank you to NSPA for this incredible honor.