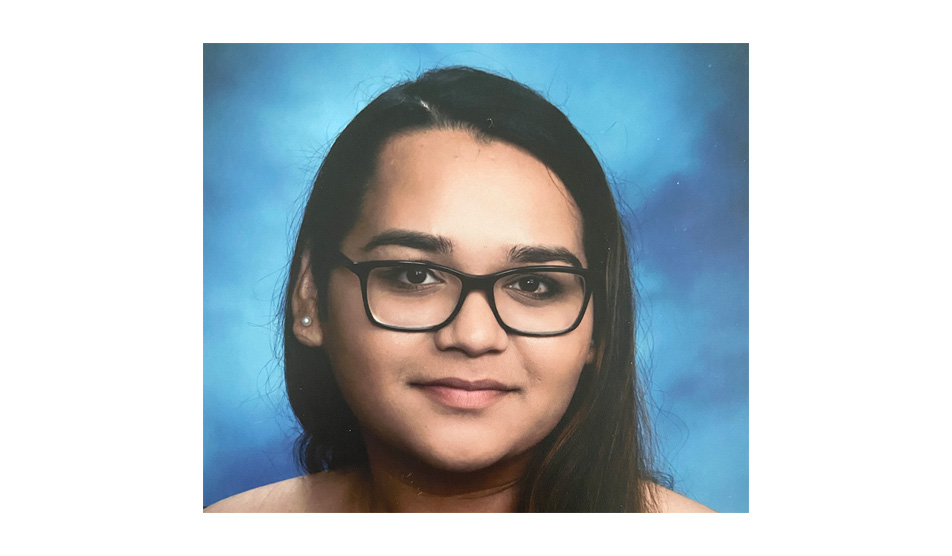 Namrata was born in a refugee camp in Nepal, where since the age of about seven she dreamed of becoming a doctor. At the young age of nine, Namrata and her family came to the United States, where she focused on carving out a path to achieve big, bold goals. Her studies were enhanced when she enrolled in a biomedical sciences magnet program which familiarized herself with medical terminologies, career options, and skills. Namrata's hard work and dedication not only lead her to become a volunteer as a research assistant in the Hunterian Neurosurgical Laboratory at Johns Hopkins Hospital, but also a Central Scholarship recipient.
This past academic year, Namrata became the second recipient of the Kevin Kamenetz Scholarship Fund and is a freshman studying biology at University of Pittsburgh at Johnstown. She told us, "Prior to receiving my Kevin Kamenetz award from Central Scholarship, it was a very difficult time for me. I glazed at my financial letter for a while and was worried about being in financial debt. I knew taking out loans at this age was the last option for me. After receiving the award announcement, I realized that I didn't need to worry about taking out loans."
Namrata embodies what it means to be a Central Scholarship scholar. We took some in between her fall and spring semester to see how things were going.
What is your favorite part about being in school?
The best part about school is that it drives my curiosity. The more I learn, the more my curiosity rises. Then, I understand that our true passion derives from curiosity. School teaches me to be ready for the "real" world. The lessons, skills, and philosophies all sum up to help me understand my purpose and work towards my dreams.
What is the biggest challenge you have experienced at school and how did you overcome it?
I started high school as a timid student and used to be afraid of asking questions. My lab experience changed this for the better. As a high school student, I looked forward to learning new things in the lab through observation and practice. At the end of brief explanations, my teachers always asked, "any questions?" I always had questions and learned that the more you seek for answers, the better you learn. By overcoming this challenge, I was able to find myself, my potential leadership qualities, and passion. I know that if I had not asked questions, my skills would not have grown as much.
How has life changed for you during the COVID-19 outbreak personally and academically?
The COVID-19 outbreak brought many changes to my life, especially my plans. My plan was to volunteer until I graduated from high school, but I had to stop in March due to policy changes. I also had to take remote classes during the fall semester. Personally, it has been a very stressful period, but I have learned a few things. First, I learned that anything can happen unexpectedly in life and it is up to us how we react to situations and handle them. Second, I learned time management is very important and even though it has almost been a year since the pandemic, I could make decisions on how to utilize my time.
Do you have any advice for students who are about to start their higher education career?
One of the biggest lessons I learned in school is to ask for help when necessary. It is not very easy for some students to advocate for themselves, but learning to do so will only be helpful for you!
What do you have planned for the future?
I have wanted to be a doctor since I was very young and although it seemed to be a difficult dream in Nepal, I always knew it was possible. When I came to the United States, new opportunities began to open-up, but it was a personal tragedy that had a huge impact. During my second year of biomedical sciences course, my grandmother passed away from gallbladder cancer. One thing I understood was that if we had better healthcare, she would have had a better prognosis and treatment. Having the experience of losing a family member to cancer made me realize that I want to become a surgical oncologist. I know that my purpose is to help people battle cancer.
We're thankful to have the opportunity to catch up with Namrata and see how Central Scholarship is able to help in her educational journey. Learn how you can make a difference and help other students remove financial barriers and build bright futures with higher education.