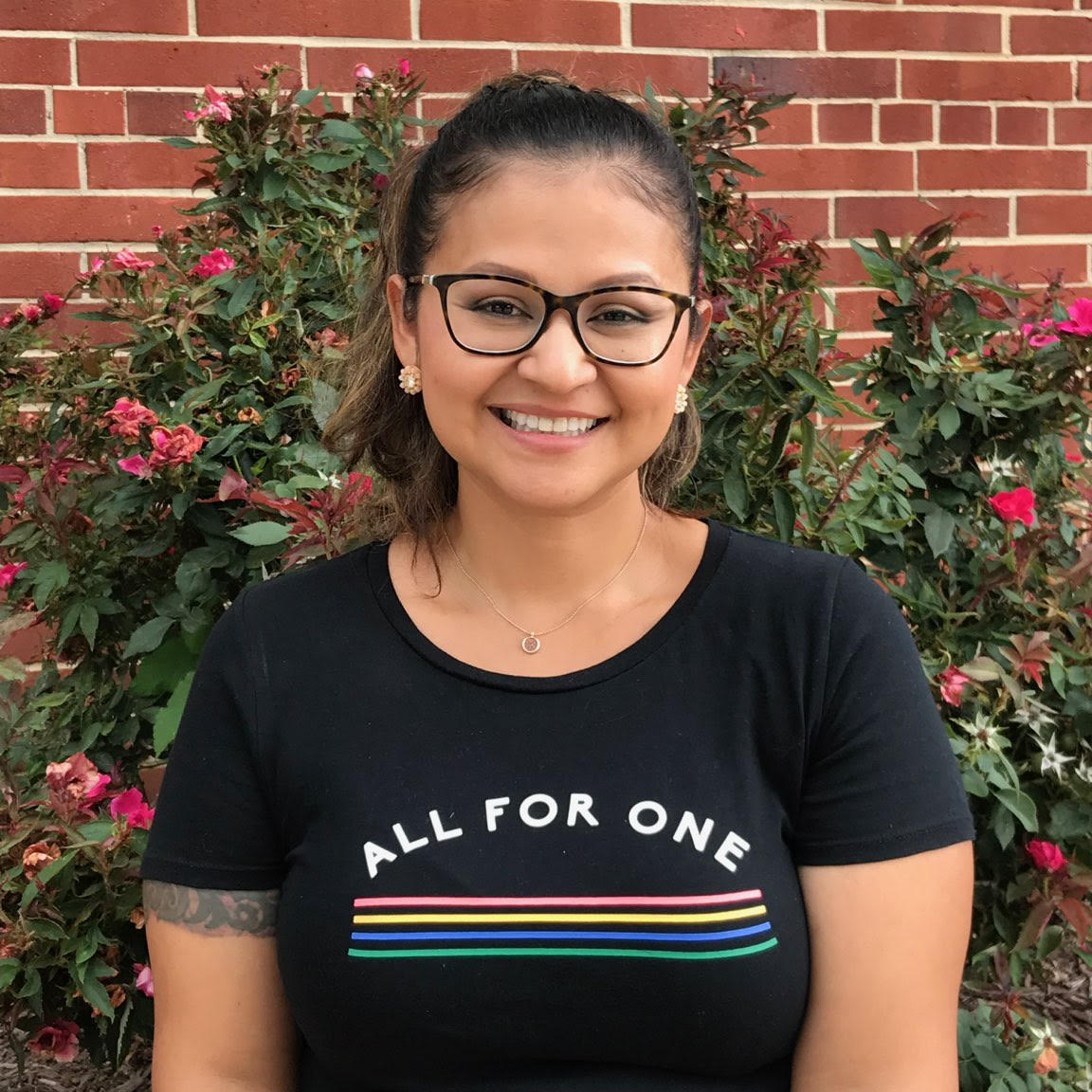 Sandra exemplifies what it means to be a Central Scholarship scholar.
Sandra was born in El Salvador in the midst of a civil war with little access to food and other living essentials. At a young age, she was taken in by her grandmother who filled the void of not having parents and became her protector, provider, and advocate. Sandra's grandmother made sure she and her sisters enrolled in school and taught them to understand the power of help and love.
When Sandra was 10, she and her sisters moved to the United States to be reunited with their mother. It was a very difficult time. It had been 10 years since she had last seen her mother who had remarried and had three more kids. The new family and the different language and culture made Sandra feel lost. Fortunately, Sandra lived near a youth center that provided academic, life skills, and other social services. The staff at the center gave her a love of education and a desire to give back. She also learned that many who worked there had social work or psychology degrees.
Sandra's outlook on life was shaped by her grandmother and those who helped her along the way. That led her to become an AmeriCorps volunteer where she helped at-risk students with academics and then pursue her bachelor's degree in social work. Today, Sandra is working towards her masters in social work and is a Central Scholarship award recipient.
Because Central Scholarship's path intersected with Sandra, we were able to connect her with a Stulman Foundation Scholars grant. The ability to support students who give back so much to the community inspire us and it is Sandra's words that keep us focused on our mission:
"I am confident that this desire to work in the field of social work is my calling. As part of my legacy, I hope to touch more young people's lives and that is the reason I continue to be motivated to work towards my goals." –Sandra