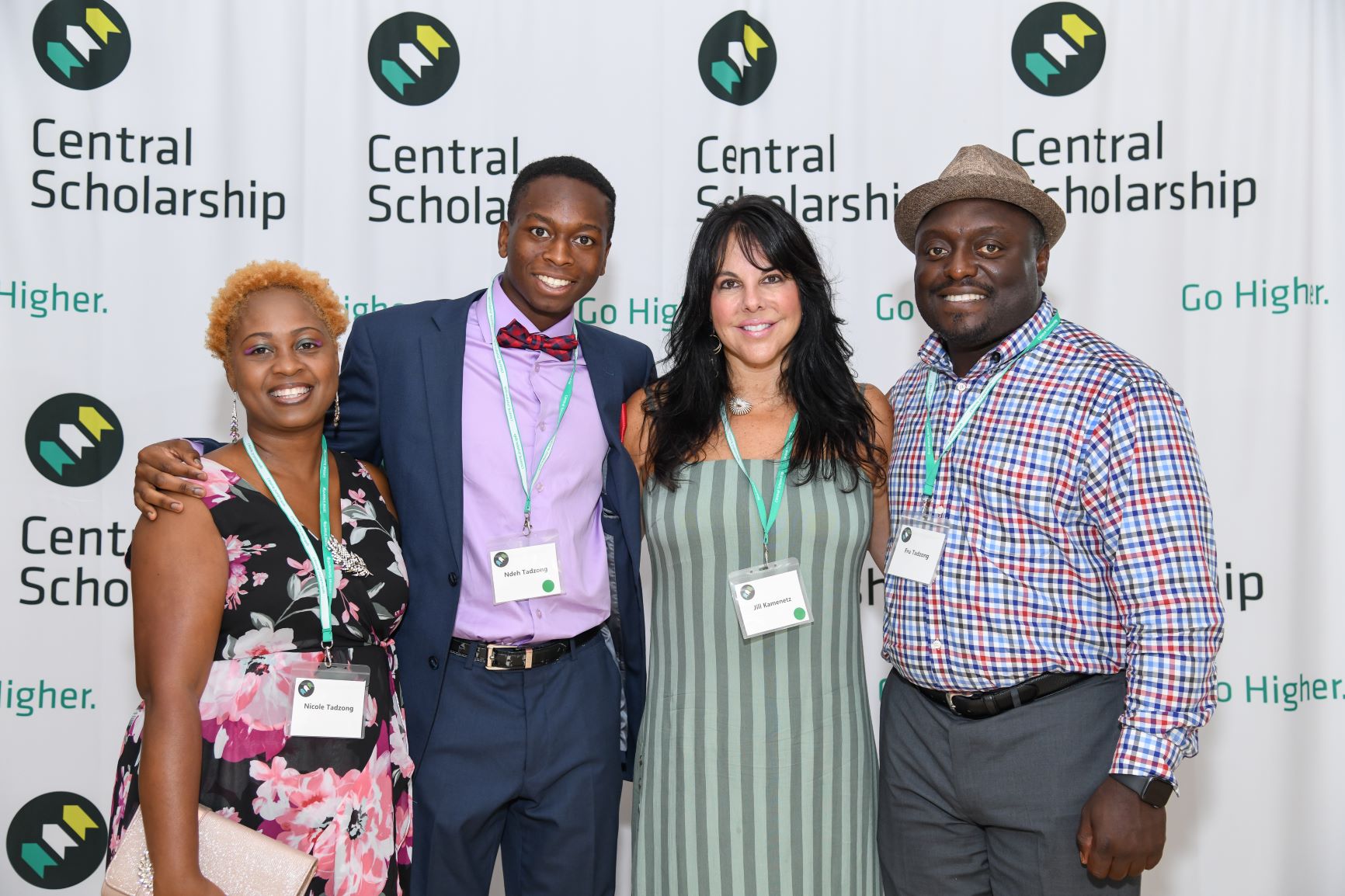 August is always an exciting month at Central Scholarship because we celebrate our latest group of scholarship recipients at our annual Student Awards Ceremony!
One of our most thrilling moments at the Ceremony was awarding the first Kevin Kamenetz Scholarship to Ndeh Tadzong, a recent graduate of Randallstown High School. The scholarship was established in 2018 in memory of the late County Executive. "[It] recognizes an outstanding young person who, like Kevin, has a strong academic record and demonstrated community service," said Central Scholarship President Jan Moylan Wagner.
Central Scholarship's team selected Ndeh from a pool of 90 applicants from the Baltimore County Public School System. In 2016, he transferred to Randallstown High School from a boarding school in Cameroon after war broke out in the West African country. In his scholarship essay he wrote, "My ancestors worked very hard to ensure that the next generation had access to opportunities that they were not able to have. If not for them, I would not be where I am today." Ndeh will receive $44,000 over the next four years to attend the University of Maryland Baltimore Country (UMBC). He plans to study engineering and pursue a career as a doctor.
We owe so much to Larry Kamanitz and Charles Klein, who led the Committee for Kamenetz, and Kevin's wife, Jill, and their sons Karson and Dylan for trusting us with The Kevin Kamenetz Scholarship Fund, a $915,000 scholarship endowment. The award honors Kevin's devotion to public service, his belief in education, and his love for his family. Each year, one new Baltimore County public high school student will be selected to receive the scholarship.
Congratulations, Ndeh, and good luck with your first semester at UMBC!