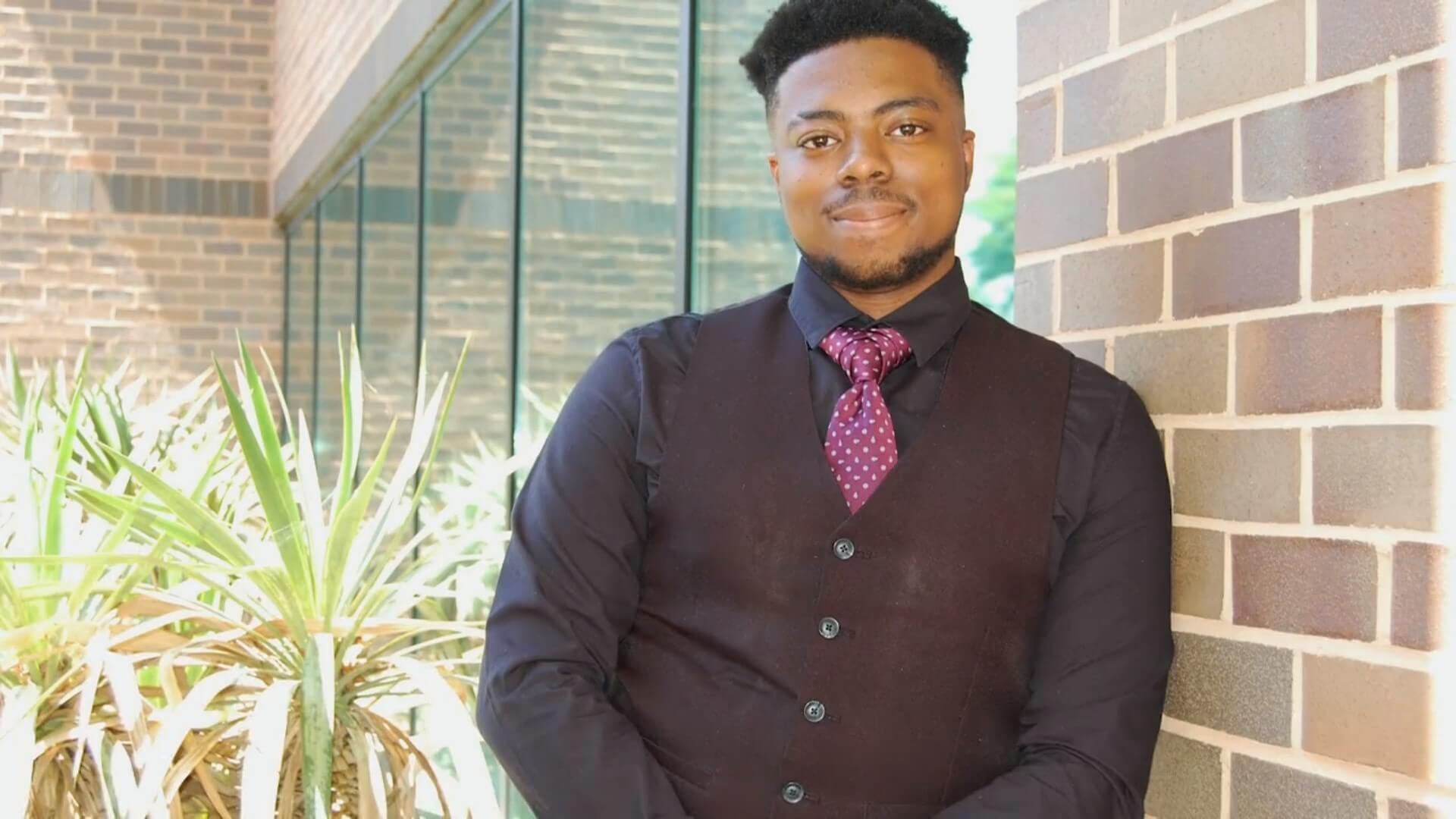 In 1964, Andre De Shields won a financial award from Central Scholarship as a senior at Baltimore City College. The scholarship allowed him to pursue music which eventually led him to Broadway. In 2019, he won a Tony Award for his performance in Hadestown.
Almost two generations later, in 2019, Dezmond Covington, a senior and a member of the Morgan State University Choir, performed for De Shields and an audience of Central Scholarship supporters. It was a momentous experience providing a glimpse of the talent that has been coursing through the veins of Central Scholarship for generations.
Dezmond Covington has been a Central Scholar since 2016. Thanks to the generous support of our donors, he has been awarded $15,000 to help fund his education. Since 2016 Covington has become an RA at MSU and was recently inducted into the Morgan State University Chapter of Collegiate 100 Organization, an organization focused on empowering African American youth.
Dezmond attributes his tenacity and passion for education to his mother, "All of the encouragement she has given me for so long to push past being mediocre had finally stuck," he said. "She wanted me to know what true, self-made success looked and felt like."
We're honored to support such impressive students like Dezmond on their journey to success. Hopefully, in 50 years, a scholar will be performing for him at a Central Scholarship event!