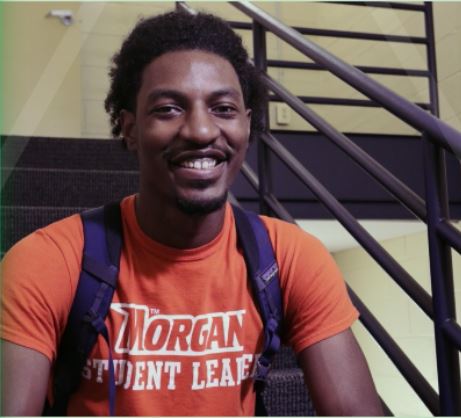 Devon was about 10 years old, growing up in Baltimore City, when he first decided he wanted to go to college. He had always been a gifted child, but when he learned about engineering through the Mathematics Engineering Science Achievement program it sparked an interest that would begin to shape the rest of his life.
Central Scholarship first crossed paths with Devon when he attended a College Cash® event to learn about navigating college affordability. He was hesitant to attend because he wasn't sure how the session could possibly help him reduce his financial burden. Those concerns disappeared as soon as he walked in the door. He was able to learn how to understand financial aid letters, how to find scholarships, what makes a strong essay, and the importance of networking. He left College Cash® feeling energized.
"After reviewing what I had learned, I felt like I won the lottery. I had learned all of the keys to winning a scholarship. I was so excited and I felt like I would eventually burst if I did not share my newly obtained knowledge."
Devon is currently finishing up his senior year at Morgan State University as an electrical engineering major where he has been an outstanding student, interned at Intel and Facebook, and became President of his fraternity, Iota Phi Theta Fraternity, Inc. Under his leadership his Iota Phi Theta was awarded Chapter of the Year by the Eastern Region and Organization of the Year by Morgan State University. He has become a remarkable leader, setting the bar high for his chapter, and has used his platform to develop programs that promote scholarship and leadership among students.
His involvement in Iota Phi Theta also showcases his strolling and stepping talents and just one of the many reasons we are so proud to call Devon a Central Scholarship scholar!