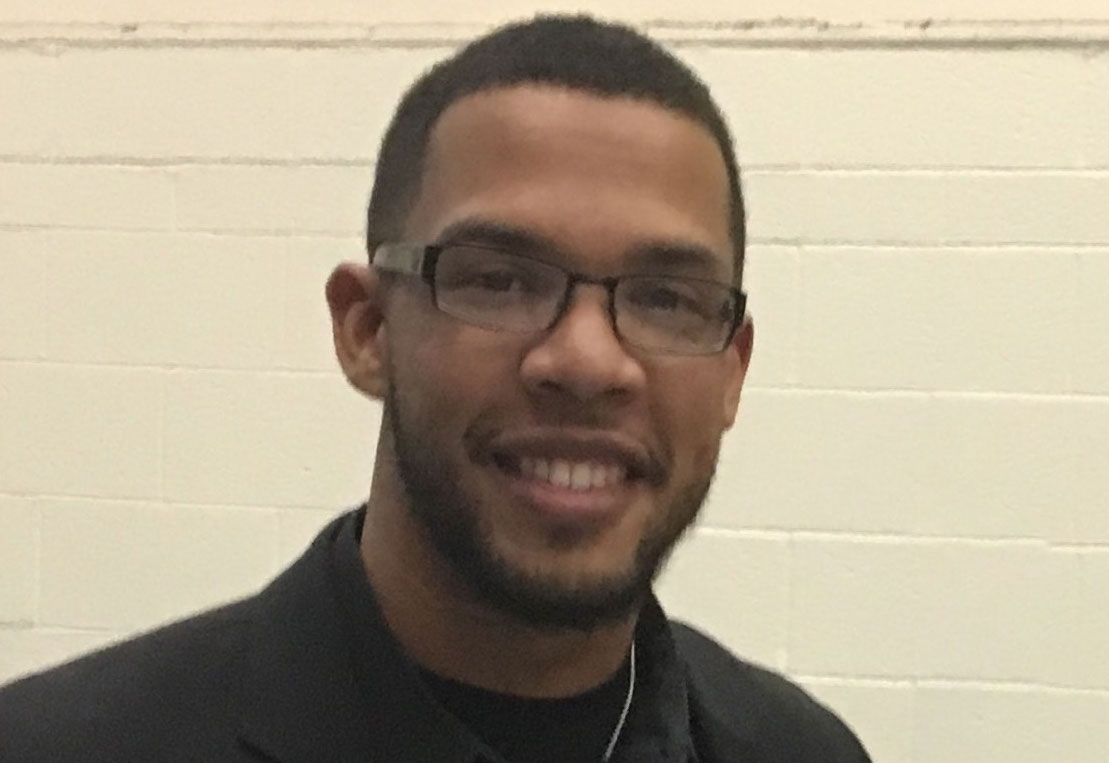 Pablo Hernandez is already fulfilling his dreams of working as a professional musician. Pablo (pictured, left with Eddie Palmieri, right) is a graduate student in his first year of a Master's program in Music Performance at the Mason Gross School of the Arts at Rutgers University, where he studies jazz trombone. Previously, he completed a Bachelor's program at Towson University.
In addition to the workload for his graduate program, Pablo has managed a tour schedule with the Christian salsa band "Antonio y Joel con Labranza" as their Lead Trombonist and Section Leader. Touring with the band has allowed Pablo to perform across the U.S. and in Puerto Rico, and may lead to further appearances throughout South America. In addition, Pablo has done freelance performances with jazz bands – both large groups and small combos, as well as R & B and rock groups. He has noted that this versatility has enhanced the way analyzes and approached music, allowing him to grow as an artist.
Pablo is the recipient of Central Scholarship's unique Interest-Free Loans. These loans are offered to students in Maryland with demonstrated need, and are only paid back in the amount borrowed, without any interest added, through the generosity of the many donors to Central Scholarship. In his undergraduate studies at Towson University, Pablo was also the recipient of funds from the Richard Louis Caplan Memorial Scholarship for Music Performance and the Silberman Family Scholarship.
In his own words: "My experience has been phenomenal. I have incredible professors, top notch facilities and great classmates. I have had the privilege of playing alongside some of the top in-demand musicians of the NY jazz scene, such as my current professor and jazz trombonist Conrad Herwig (multiple Grammy Award nominee and considered one of the world's complete jazz musician), and nine-time Grammy Award winner and Latin music legend Eddie Palmieri. All of this would have not been possible without the generosity of Central Scholarship. They, along with my parents, have been instrumental in the realization of my goals and dreams."