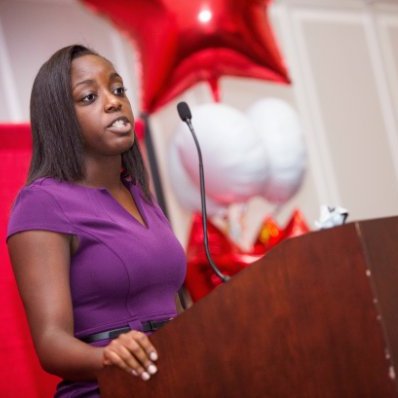 Christina Luthers has begun an ambitious career in education, with support by Central Scholarship to reach her goals. Christina is in her first year of a Master's program in Mathematics Education at Johns Hopkins School of Education, following her graduation from University of Maryland College Park with a double major in Family Science and Psychology. Christina is also in her first year teaching in Baltimore City Schools through Urban Teachers. Urban Teachers is a program at the Johns Hopkins School of Education that prepares teachers to become highly effective through a clinical training model in high-need schools.
Education has been a driving force throughout Christina's life – from assisting with the daycare run by her mother at an early age, to tutoring her peers in middle school, as well as work and study in early childhood development programs in both high school and her undergraduate career. Along with a commitment to education and child care, she has also had a lifelong passion for community service. Christina faced an important decision about how to apply her passion and experience in her career. After much reflection, she decided that teaching in an urban environment would be the most direct way to affect positive change for students and families – and ultimately: the community.
Christina is the recipient of The BHD Endowed Scholarship Fund for Teachers at Central Scholarship. The fund provides financial assistance to students enrolled in graduate programs in education who are planning to teach in the Maryland Public School System.
Christina's long-term plans include work as a teacher in Baltimore City, eventually transitioning into administration. In her own words: "During my time as a teacher, I hope to learn about the students, teachers, parents, administrators, and the education system in urban communities. Following my time as a teacher, I hope to become an administrator; in this role I hope to improve the overall climate of these schools. I aspire to become a consistent face for my students, pushing them to improve their outcomes."