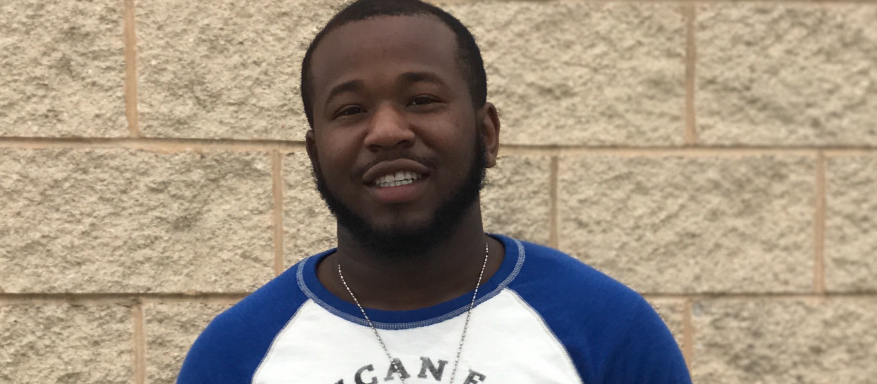 Richard Whitfield is one of the newest commercial drivers in town! He was awarded a career and technology training scholarship from Central Scholarship to attend the North American Trade School in Baltimore, Maryland, a scholarship made possible from funding by The Abell Foundation. He now holds a "Class A" Commercial Driver's License (CDL).
He graduated from Mergenthaler Vocational Technical High School in 2014, where he studied masonry. After graduating, he began to take interest in transportation careers and started work as a driver. He has worked for some major local companies including UPS and Amazon. While at Amazon, Richard enjoyed learning how to operate a forklift.
As some time passed, Richard began to see the "bigger picture" and he realized he was ready for a career. His background in transportation piqued his interest in CDL programs. Now, Richard says that things are going "awesome" and that he is so thankful for the scholarship that he received from Central Scholarship. Richard currently works as a "Class A" CDL Driver for United Natural Foods. He looks forward to helping change someone's life the way that Central Scholarship helped make a change in his life.