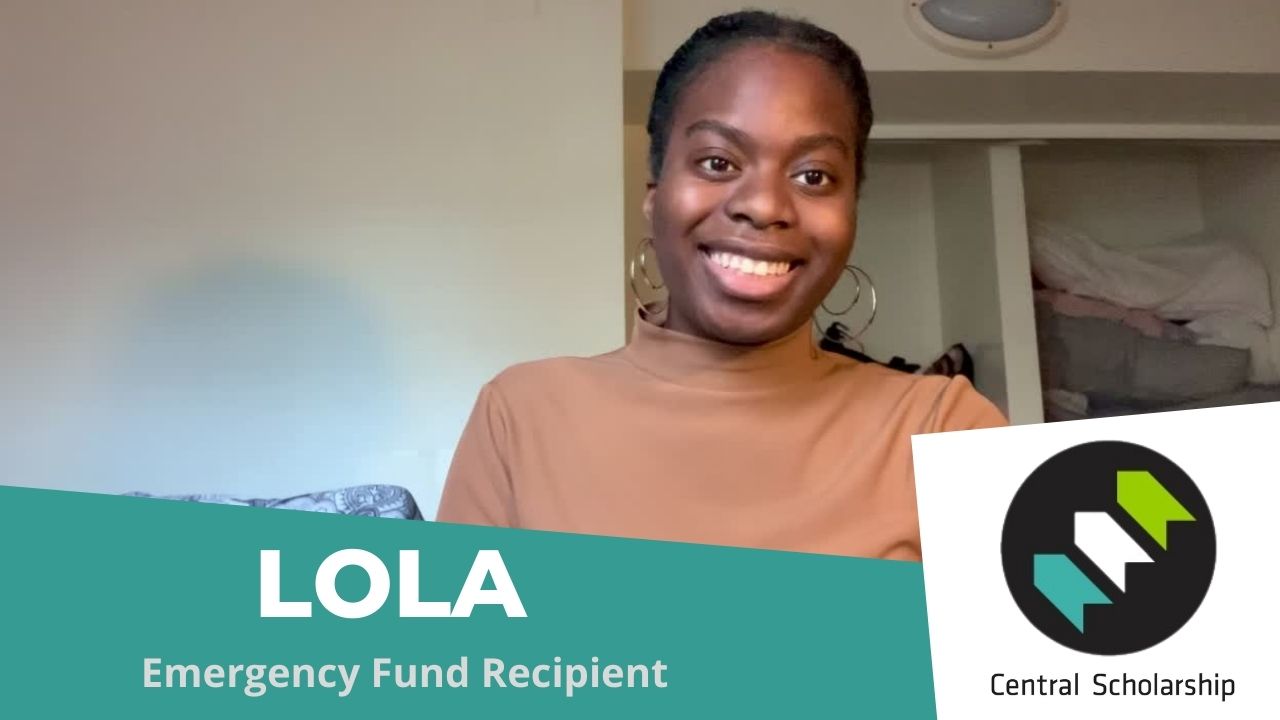 Lola has never been one to let financial circumstances affect any opportunity she desires or goal she sets for herself. Growing up, medicals bills and hospital stays for a sibling placed many financial strains on Lola's family. But it was this experience that inspired Lola to work towards her academic goals of pursuing a career in public health and medicine.
Refusing to let a quality college education and achieving her dreams be determined by her family's financial position, Lola came to Central Scholarship to help fill the financial gap when she was accepted to attend the prestigious New York University.
After a successful second year studying in New York, Lola was invited to take advantage of an exciting summer internship opportunity with the Maryland Department of Health. Originally when Lola sought out this position it was scheduled to be remote, however the requirements later shifted and Lola would now need to report in-person to the Maryland Department of Health's office in Baltimore 3 days per week.
With a paying job as well as other research and volunteer commitments in New York, Lola worried that she would have to pass up the priceless learning experience with the Maryland Health Department, if she was unable to find away to cover the cost of commuting between New York City and Baltimore each week.
Fortunately, with help from the Central Scholarship Student Emergency Fund, taking a train between New York and Baltimore was not a financial barrier to Lola successfully being able to complete her internship experience.
This #GivingTuesday, you can help students like Lola overcome financial obstacles, so they can focus on their educational pursuits. Make your gift to the Central Scholarship Student Emergency Fund Today!