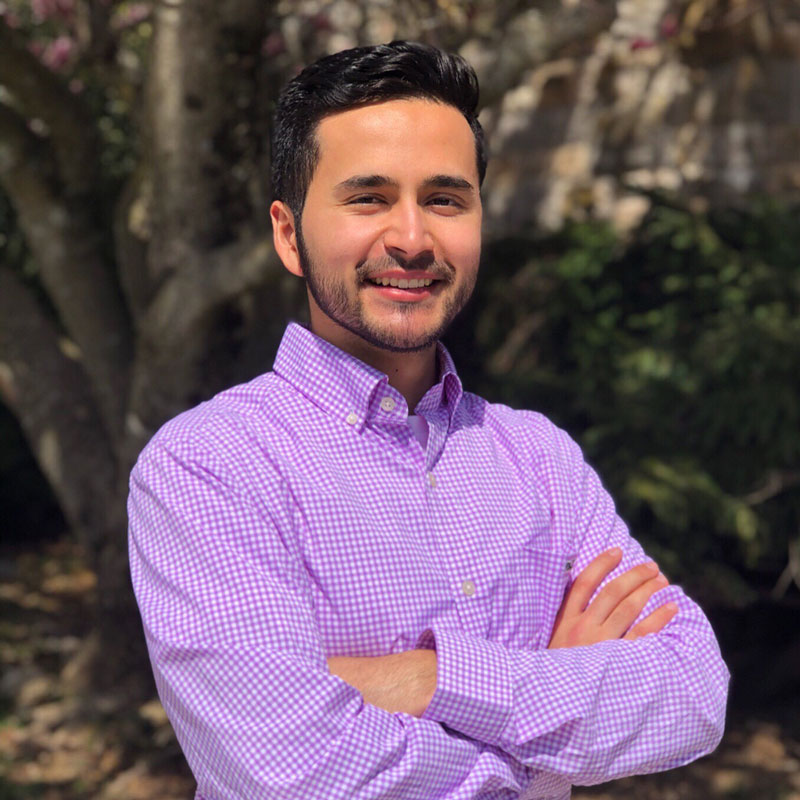 David Boutin is a Central Scholarship recipient who was selected as a BGE scholar in 2017. He is currently a rising senior at the University of Maryland College Park majoring in Electrical Engineering and double minoring in Technology Entrepreneurship and Computer Engineering. David is spending his summer in Houston, Texas at a summer internship at ExxonMobil's Mount Belvieu Polyethylene Plant.
We were able to catch him amidst his busy schedule to ask a few questions about his summer internship.
Central Scholarship: How did you get connected to your internship?
David: I was able to get involved with ExxonMobil by going to the 2018 Society of Hispanic Professional Engineer (SHPE) National Convention in Cleveland, OH. As the Vice President of UMD's chapter, I was able to network with ExxonMobil employees and hiring managers at the career fair there who pushed me along further in the selection process. I was chosen for the internship because of my forward-thinking and interest in the biofuels and renewable energies that ExxonMobil is getting involved with.
CS: What will you be doing at ExxonMobil this summer? What does your work look like day-to-day?
David: This summer I am working as a Control Systems Intern at ExxonMobil's Mount Belvieu Polyethylene Plant in Houston, Texas. My first project attacks their Road to 2020 initiative, which aims to upgrade all server and workstation equipment with new software and new hardware. By the end of the summer, I am projected to bring the site from 0% to 95% completion on this initiative. Another aspect of the ExxonMobil Houston Internship Program is the many social, professional, and service events in the Houston area that we are highly encouraged to attend throughout the summer. This maximizes the potential of what the interns can get out of the summer by allowing us to meet and network with as many of the full-time employees and 400 other interns in the Houston area as possible.
CS: What are some tips you could give students on how to land an internship?
David: My biggest tip for college students trying to find an internship is to attend events and workshops that the company you are interested in is hosting on your campus. You are incredibly more likely to make it to a further step in the hiring process if you make a real, personal connection to a recruiter or hiring manager and can follow-up with him or her.
CS: Anything you'd like to add?
David: Central Scholarship has changed my life in so many ways and I hope to one day be able to give back and fund a scholarship of my own with the organization while being an inspiration to those who also grew up in an underprivileged household. Becoming a recipient of the BGE Scholarship has enabled me to continue my education without the significant financial burden which plagued my freshman year of college. I hope to stay closely connected to Kayla, Nancy, and everyone involved with the BGE Scholars as I continue in my academic and professional career.
We appreciate your time and feedback, David! Good luck this summer. We know you'll do an amazing job!