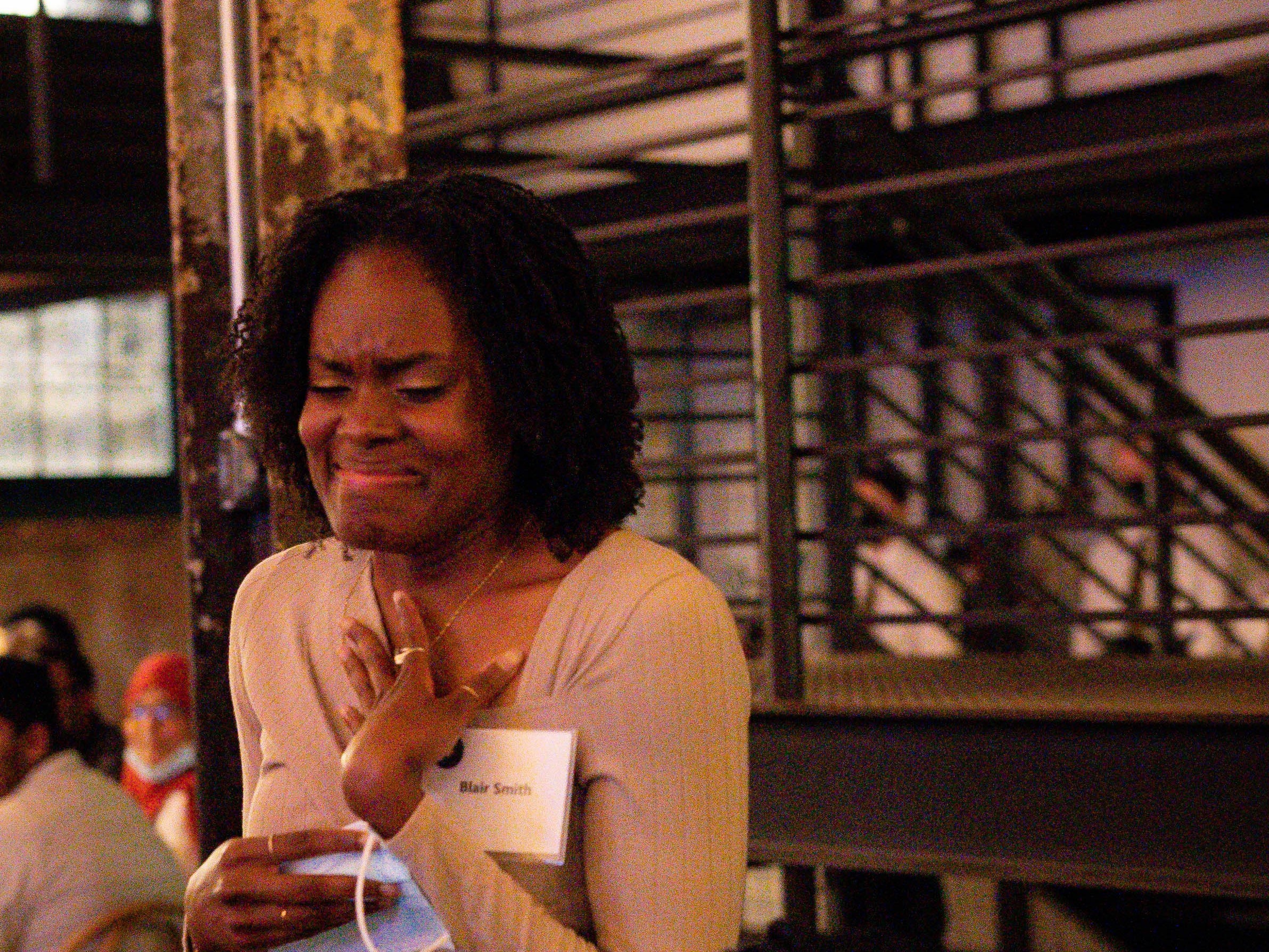 Blair Smith graduated May 2020 from the University of Maryland College Park with a bioengineering degree and $29,825 in federal student loans. Three months later she wins $30,000 to payoff her federal student loans from Central Scholarship.
The United States student loan debt total is over $1.7 trillion. As of February 2022, students will have to begin federal student loan repayment after a 22-month interest freeze. For many student loan borrowers this will pose a financial strain.
Central Scholarship and its supporters recognize the financial burden of student loans. Through a generous gift from donors Ira and Marcia Wagner the Paydown Debt Award was created six years ago. Every year a recipient of a Central Scholarship award who has graduated from college gets the chance to win up to $30,000 to pay off their student loan debt.
Blair was able to take advantage of this life changing opportunity and WMAR-2 News came to witness the momentous occasion.
"You have no idea what this means to me. One year out of college, I never expected to be free of my federal student loans. This has been an uncertain time for everyone and I was not looking forward to making a monthly student loan payment. Now I don't have to. I'm so grateful to Central Scholarship!," explained Blair.
Blair was born and raised in Baltimore City and graduated from Baltimore Polytechnic Institute. She is currently employed in her field and looking forward to pursuing a masters degree or additional certifications. "The gift of paying off my federal student loans will allow me to pay for my next degree or certifications without loans. This is a huge burden off of me," said Blair.
Each year, Central Scholarship awards more than $1.2 million in scholarships and interest free loans to students, of which 33% are first generation college students. Additional support is provided through emergency funding that assists students with essential food needs, medications or other costs related to medical care, transportation needed to attend class, safety needs, replacement of essential personal belongings due to fire, theft, or natural disaster, or travel costs related to a death or illness in the immediate family.
Central Scholarship provides scholarship support for career training programs, undergraduate, graduate, and professional studies degrees. To apply for a Central Scholarship visit: Undergraduate, Graduate & Professional Scholarships – Central Scholarship (central-scholarship.org)
To watch Blair payoff her student loans check out the story on WMAR-2 News Baltimore's website.