Celebrating students' achievements and future success.
2022 Highlights
The 2022 SAC's theme was A Celebration of Endurance, highlighting students' stories of perseverance and success despite a global pandemic and other personal challenges they have faced along the way.
Car Giveaway
Lapria Davis receives car giveaway, helping her gain financial freedom for her and her son.
Paydown Debt
Solane Kumara receives the annual paydown award, elimination all of her student debt instantly.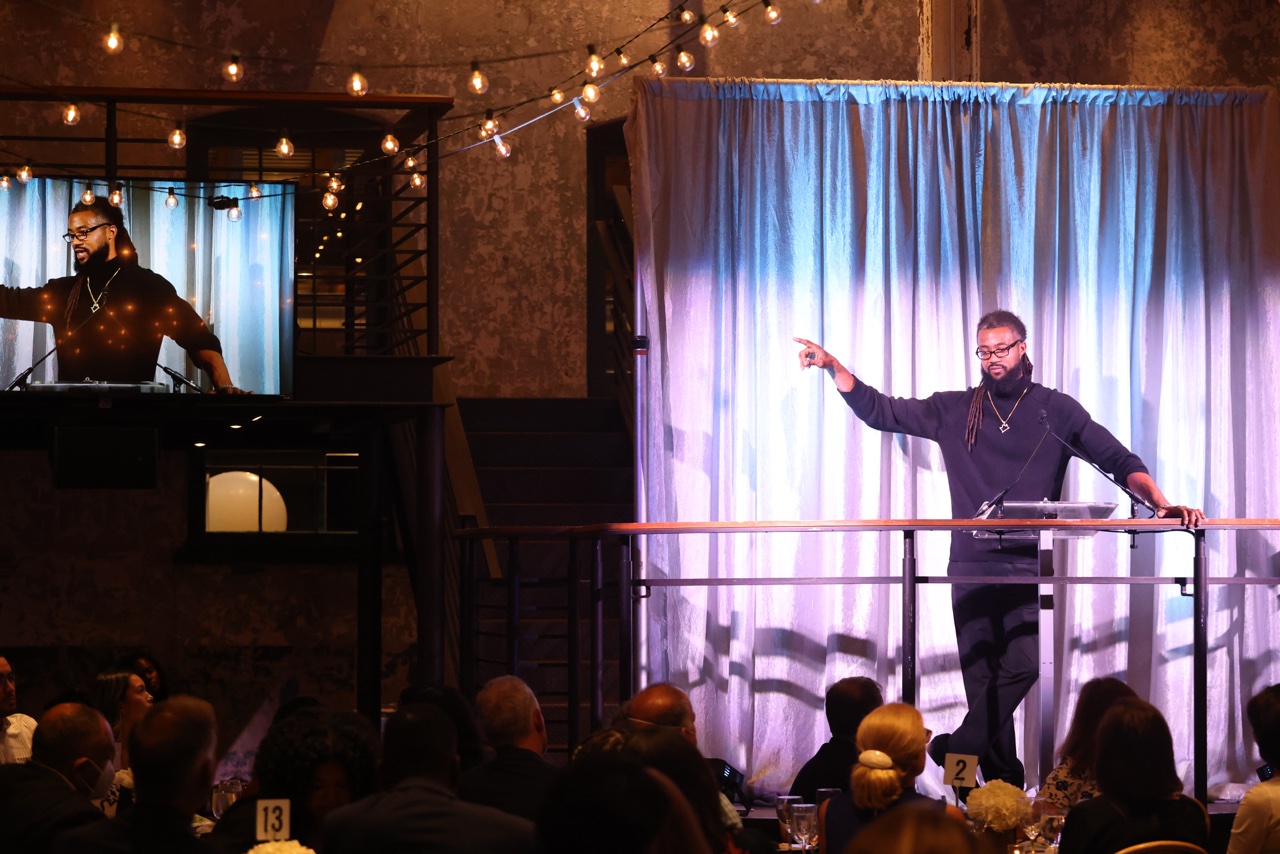 No video selected
Select a video type in the sidebar.
Aaron Maybin
Aaron Maybin delivers a powerful speech, motivating students to continue to persevere.
FAQ
Student Awards Ceremony FAQs
What is the Student Awards Ceremony?
The Student Awards Ceremony (SAC) is an annual event focusing on honoring Central Scholarship award recipients. We bring together students and donors to share stories of success and perseverance, and highlight community leaders and speakers in one memorable, magical night.
What does the event consist of?
The Student Awards Ceremony is broken up into several different sections, including a reception, a student/donor Meet & Greet, a catered dinner, guest speakers, the announcement of the annual Pay Down Debt recipient, and more. For a full view of last year's program, please click here.
The 2022 Student Awards Ceremony was held at the Winslow (Parker Metal Building) in Baltimore, Maryland, and Central Scholarship plans to remain at this location for future events.
When does the event happen?
The Student Awards Ceremony is celebrated at the end of June.
The Student Awards Ceremony is an invitation-only event that is sent out to all Central Scholarship award recipients.
Can I bring family or friends?
Central Scholarship award recipients are permitted to bring one guest.
This is a formal, invitation-only event and guests are expected to dress accordingly.
Do I need to attend the Student Awards Ceremony to receive my scholarship?
While the Student Award Ceremony is not required in order to receive an award, your attendance is highly encouraged. If you cannot attend for a valid reason, you can email gohigher@central-scholarship.org or call 410-415-5558 to let staff know.
Other questions? For our full list of FAQs, please click here: