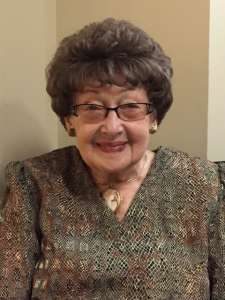 On January 6, 2019, Margie Black Warres, Central Scholarship's first-ever Executive Director, passed away at the age of 100. We were privileged to have her leadership between 1952-1988 and during those 36-years she led us through a changing, complicated world with moral conviction and principle. Her impact on Central Scholarship is immeasurable and as we search for the right words to honor her legacy we keep coming back to her own writings.
"CSB typifies what wise and idealistic dreamers can achieve together for the betterment of those around them. Facing the various crises of wars, depressions, and evolving economic changes of racial strife and other social upheavals, CSB dealt with the problems of the times through its individual applicants, with caring empathy, impartiality and intelligence…CSB has practiced what democracy preaches. It has inspired and fostered fulfillment of reasonable aspirations, as well as some extraordinary ones, among people of all races and creeds."
– Margie Black Warres
Central Scholarship is all these things because Margie had a beautiful vision for who we could become and the values we should uphold. Her legacy lives on every day through our students and will continue to impact future generations hoping to achieve a better life through higher education.